JM Sports Australia W10 Harrow/Young Size Helmet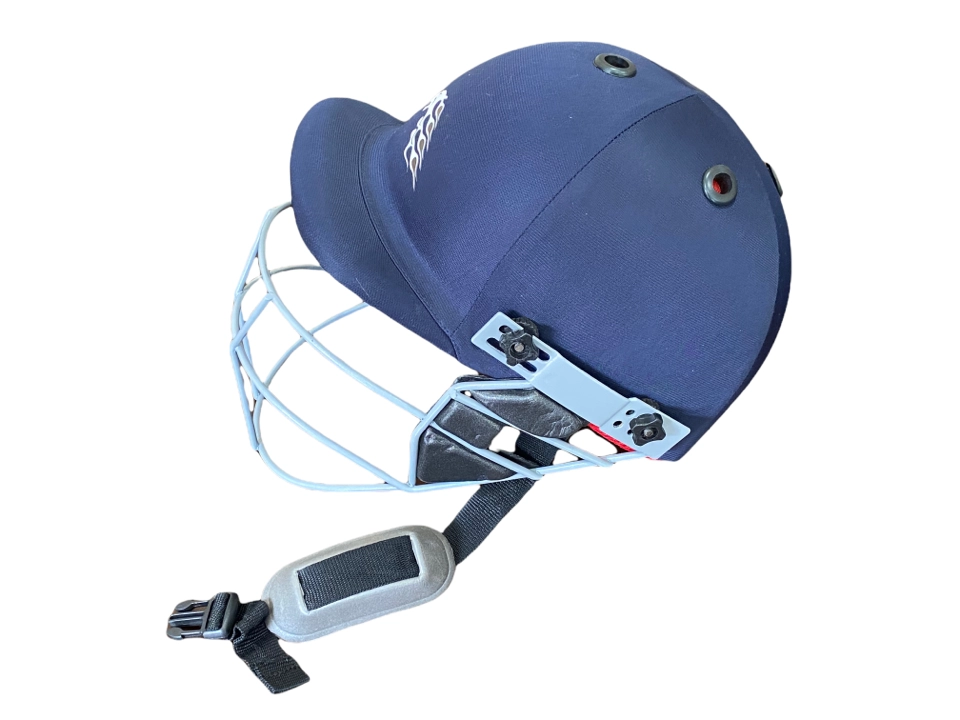 The stand out feature of this helmet is the patented eye-line grille technology, which is designed to give a batsman greater facial safety and maximise the range of visibility.The helmet has a traditional style peak which is strong and sturdy. The distance between the peak and the grille is small enough to ensure that quick edges have no chance of penetrating the gap.
Like every good cricket helmet, it is fitted with a comfortable chin strap which is accompanied by a clip in buckle. The inside of the helmet is fitted with 'Pro-Foams' – a combination of graded foams that are designed to absorb any impact. As well as protection, the foams offers a secure and comfortable fit.